of singles SPIES brings together live happily ever after! You find LOVE and save $100,000s to many $1,000,000s with SPIES <4% divorce rate! Trust us. We'll tell you the TRUTH and make the BEST MATCHES every time!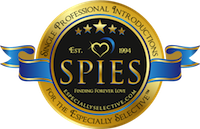 fell in love with their #1 choice from the largest handpicked database of INTRIGUING, BEAUTIFUL SINGLE WOMEN in Phoenix - Scottsdale Arizona and beyond!

INCREDIBLE GUYS: Find out if your search can give you the results you desire. Only hire a matchmaker after you talk and meet with them personally. We have to know who you want to date and will they want to go out with you! We are the BEST MATCHMAKERS in Arizona for 23 years! Call the #1 Scottsdale Matchmaker since 1994 Roseann Higgins personally today. We guarantee a fun, honest phone call.
of SPIES first dates want second dates because you are matched to single women YOU WANT TO DATE! We match more information, give insight and you preview more recent PHOTOS than any other matchmaking service anywhere.

Marriages and 100s of Relationships in 23 years in Scottsdale and Phoenix!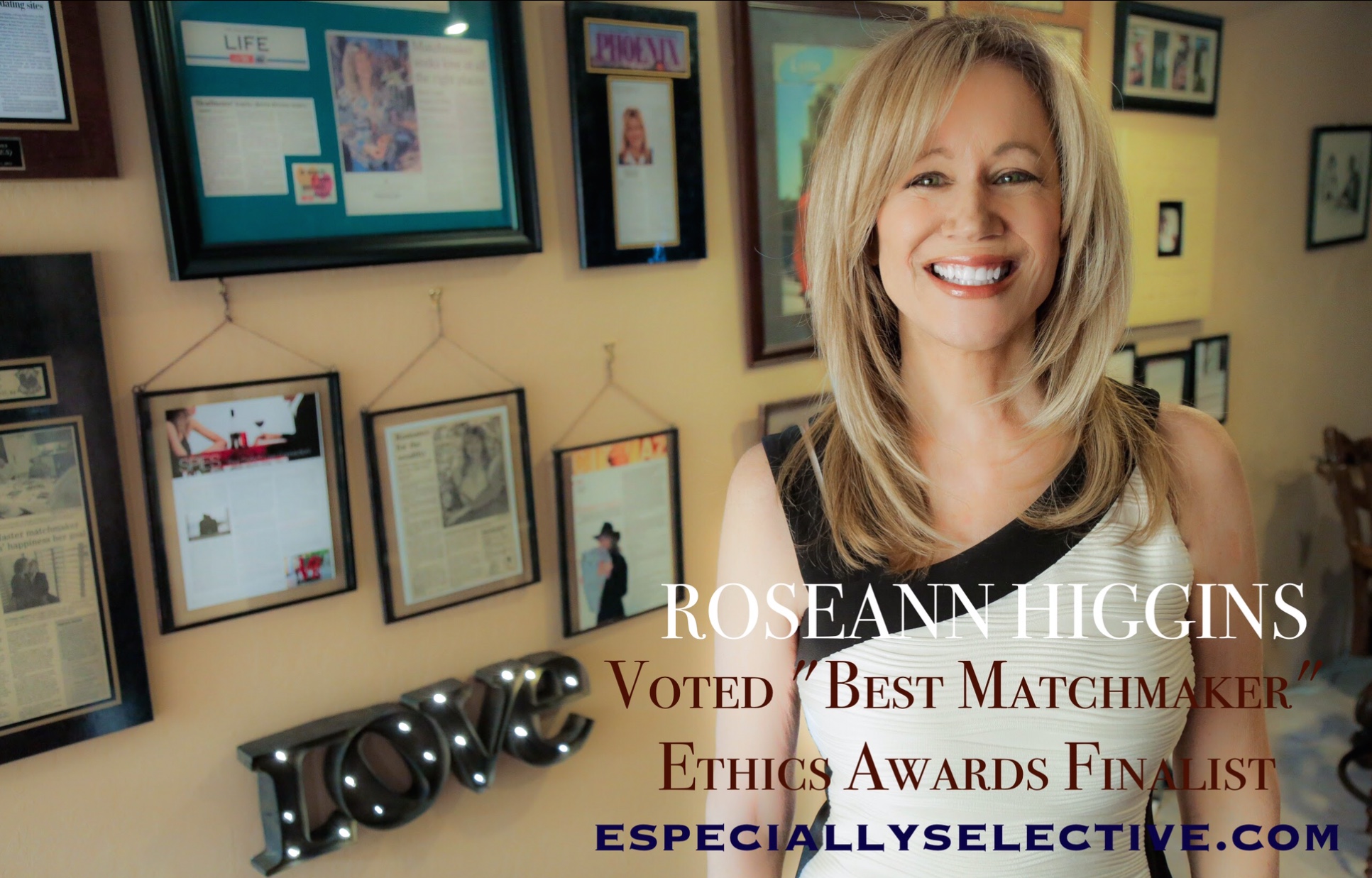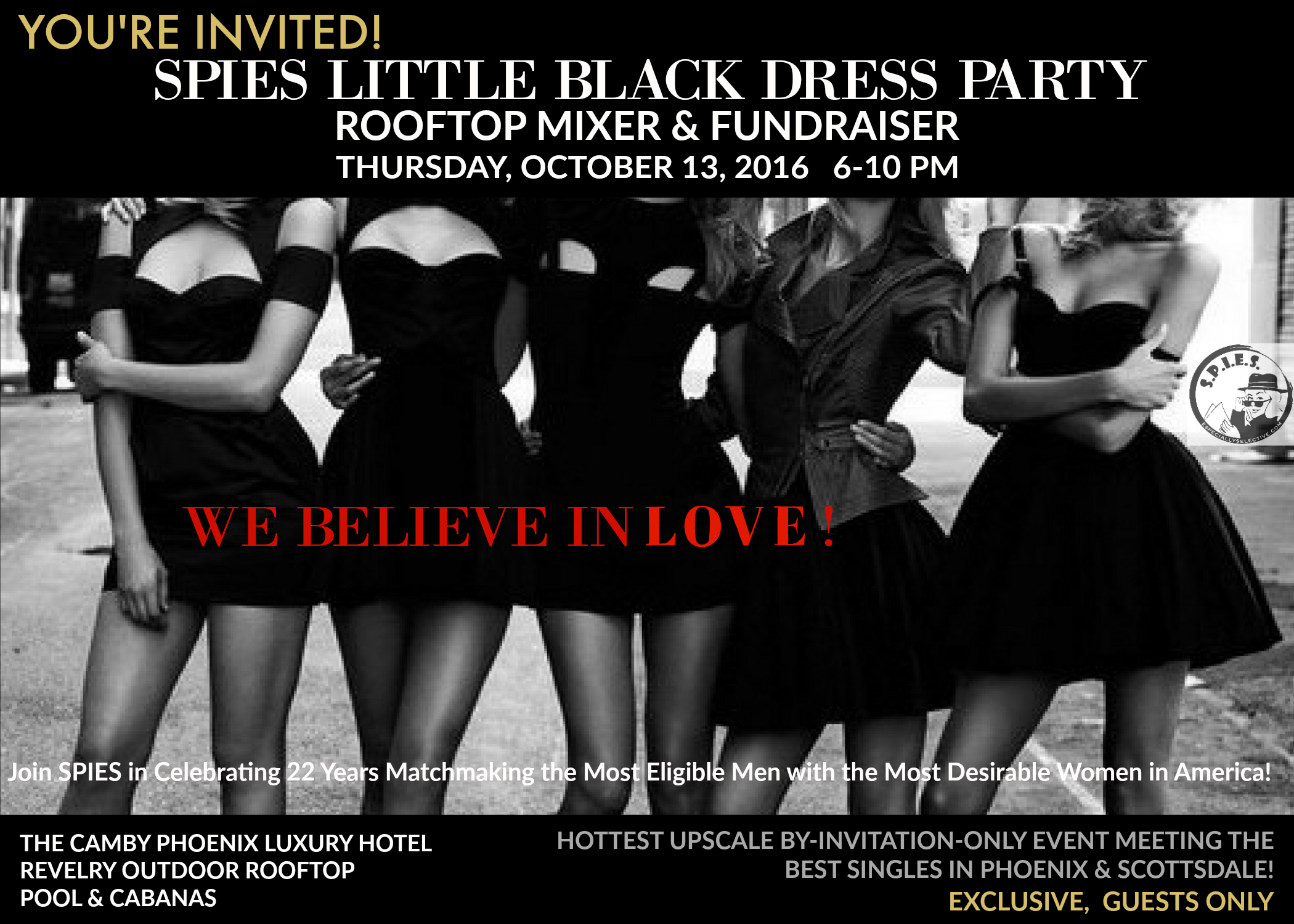 Roseann Higgins and SPIES have been featured in 250+ local and national TV, Radio, Newspaper, Magazine and online interviews.
The #1 matchmaker in the US, Phoenix-based Roseann Higgins is an in-demand go-to media guest expert on dating, relationship advice, picking the right person to marry, avoiding the wrong ones and has the best "day in the life of a matchmaker" stories! Roseann Higgins was the first to combine executive search and professional matchmaking in 1994 so she could nail making the most perfect matches. Everybody is looking for love, so her unique approach to matchmaking has garnered a lot of media interest. She is the only romance headhunter™ in the United States!
Read more on SPIES Press page   +   SPIES YouTube Channel   +   See the fun we have and who we meet while on the lookout for love on SPIES flickr page.

Roseann Higgins, your executive-style headhunter for love for especially selective single professionals since 1994
SPIES:  Single Professional Introductions for the Especially Selective™
As the industry leader in matchmaking results, SPIES introduces successful, "off the grid" single professional men and women seeking someone who meets their high expectations. Our exclusive clientele and matches are typically referrals or recruited by personal invitation to be within our network.
We make meeting the right one look easy. Even though we know it's not.
The problem with dating today: We used to meet people through friends or family who could vouch for their character or at least understood their backgrounds and values. With online dating and social media, we are exposed to thousands of people but without that social background to give us a clearer picture of who the person actually is. Searching through dating sites requires time, and in a lot of cases, no matter how robust their profile, you still aren't getting accurate information.
SPIES takes the guesswork out with our thorough search and vetting process to ensure you are getting exactly who you desire!
Roseann Higgins is the best connected woman I know! She is a rock star matchmaker – she goes to all the right events to recruit the most eligible single men and women. I see her out getting names and numbers of girls and guys anyone would be lucky to date."
— Robert Van Arlen
International Keynote Speaker, Executive Coach, Emcee and Author
If you think about it, a person can really only have 2-3 great loves in a lifetime. If you're lucky.

It can be even more difficult to find your soul mate out of the 7 billion+ people in the world. Roseann works 24/7 to find you love through her extensive network, recruiting and razor sharp intuition.

SPIES is a complete concierge for love, saving you:

Time
Finding love can take a lot of searching. Chances are, the women you want to meet are not where you are. Instead of searching in a million places, or spending hours online sifting through women – we bring potential loves to you.

Guesswork
Get clear between who you have thought may be a good match and who really is. You don't have to wonder about deal-breakers down the line because you know all the important things ahead of time.

Money
Yes, we hate to say it, but it's true. Failed relationships cost a lot of money. Not to mention heartache, and impact on your business or career performance. Our matched couples stay together, and that is priceless.
Unsurpassed Experience Yields Extraordinary Results  
Private Access
Have exclusive access to our exclusive network of attractive and successful individuals.
Efficient
Because we do all of the research and give our matches a solid foundation, your first dates are equivalent to months or years of dating in an average situation. Our clients find love typically within the first 3 introductions. We do not present any matches that "may be good" – only absolutes.
Personalized Service
From interview to relationship, you have full one-on-one access to Roseann – the process is tailored to you like a fine suit! When you work with Roseann, she becomes not only your matchmaker, but also a trusted advisor in love and relationships.
"A" List Women
SPIES has recruited an extensive "A" List of off-the-grid single women every single man wants to date, with a keen eye towards beauty inside and out, values and emotional well-being.
Exclusive Database
Roseann's mental Rolodex and exclusive hand-picked database enable her to provide near perfect matches efficiently. Over 15,000 of the most eligible and selective men and women have been vetted to date SPIES high-end matchmaking service clientele. They live in Phoenix and Scottsdale, Arizona and surrounding communities, southern California and across the US.
Confidentiality
If you can't trust someone with Top Security Clearance in the US Navy, whom can you trust?
Attraction on all levels
Emotional and physical attraction are essential. Multiple full-length lifestyle photos and valuable personal insights are provided to give our clients a sense of the real person.
Lasting Relationships
Our marriage success rate is 96%. We create relationships that last. Period.
Private, Exclusive Events
As a client, you can attend invitation-only charity events hosted by Roseann. She is ever vigilant for the right people to add to SPIES A-List of single men and women to introduce to her super eligible clientele. Guests are vetted personally by Roseann and her referral team.
Ready to find the love of your life?
Call 602.241.1800 to have a quick conversation to see if Roseann is the Matchmaker for you!
Schedule time with Roseann here
SPIES: Single Professional Introductions for the Especially Selective™
The industry leader in matchmaking results, SPIES introduces successful, "off the grid" single professional men and women seeking someone who meets their high expectations.